Classical Civilisation

Vision
The Classics department aims to promote and foster a better understanding of the world we live in, by enabling pupils to develop an enthusiasm and understanding of the Classical World and its powerful influence on modern languages. Studying the legacy of Greece and Rome opens new ways to understand the relevance of the ancient Mediterranean world in modern times—in arts and letters, science and medicine, geopolitics, law, entertainment, and religion. Students are trained to excel in logical analysis and ethical reasoning and to put complex problems into words.
Watch below:
What Have the Classics Ever Done For Me?"
a short video by twitter.com/C21Classics
Sponsored by the Classical Association, the Cambridge School Classics Project, and the Roman and Hellenic Societies, which is aimed at anyone concerned that Classics-related subjects are of limited value in terms of a career.
ks4 • curriculum map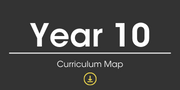 contact
Head of Classics and Teacher of History
Mr Tsakiridis • itsakiridis.312@lgflmail.org