Trips
The German Exchange
On 11th February I awoke at 4:45am to go on the German exchange to Munich. It was nerve racking at first, a strange country, new people and a foreign language but it was a great experience!
The day after spending the night at our exchanges and getting a little taste of their daily life, we came to the school and set off to the centre of Munich for a guided tour to learn about how it was founded. On Friday, we spent the morning with our exchanges and saw how their school day worked. At 8:00am, which is extremely early (7:00am English time) their first lesson started.
In the afternoon, we went to our meeting point and went to the Olympia park and BMW world. At the weekend, we went ice skating and shopping in the town centre together.
We also went to the castle, Neuschwanstein, with our partners. It was interesting to hear all about why the castle was so small and the history of King Ludwig, whose castle it was meant to be. On our last day, we went to the Allianz arena and got a tour around it. We saw the pitch and where the players get ready and train before the matches. It was a fun experience but very cold! After our tour, we went to the museum and shop, to see some gifts and potentially learn a little history about the footballing stadium; I definitely enjoyed.
In the evening we had our leaving party and bonded a little more before our final goodbyes the next day. And finally, Wednesday came along and it was time to go home, back to England. It was a good flight and sleeping on it was exactly what I needed after a long week away! I missed Germany when I got home though as there was so much to do.
Italian Exchange - February 2015
Haydon School students in London were guests of the Pescetti School in Sesto Fiorentino as part of a long running cultural exchange which has been running for 16 years. They were invited by Mrs Sara Martini a Council member to visit the town hall and were presented with a town crest banner. The students stayed for the week, hosted by local families. Link to Article here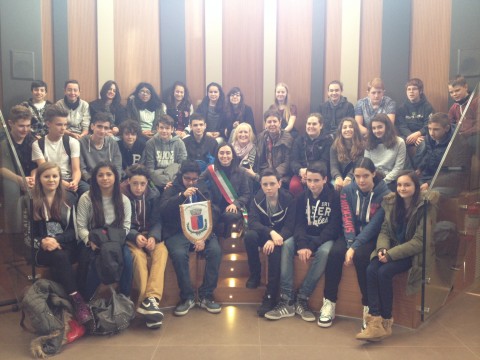 Italian Exchange - October 2014
In October the Italian exchange students came to visit us at Haydon and for me having an Italian exchange partner was an extraordinary experience. I am pleased that I got the chance to teach and help someone else learn English and enjoy their stay for the first time in England. It was really enjoyable being able to go out together and talk into the late hours of the night. I cannot wait to go to Florence and practise my Italian plus learn more Italian vocabulary and meet new people.

Amaara Ladha 9RCG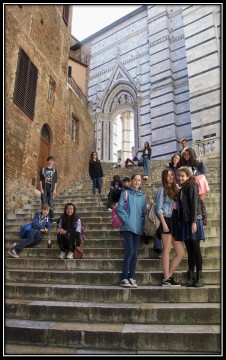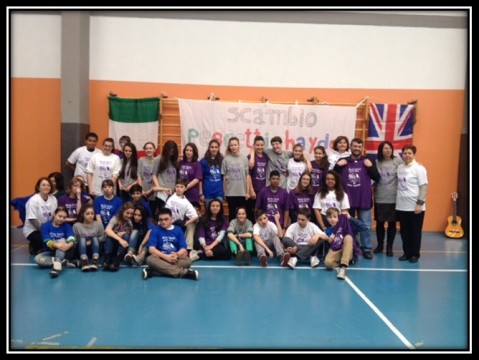 French Exchange - April 2014
This year, I took part in the Haydon French exchange to a school in Brittany. It was a fantastic experience and it allowed me to put into practice all the hours I had spent in a classroom studying French. We chose our partners and really got to know them through months of emailing and Skyping.
It was fantastic to finally meet them when they arrived in England and I had a great time hosting them. After they left, I couldn't wait to visit them in France. When the week finally came, I had an amazing experience of French culture, language and general life
We also got to experience their day to day school life as we spent a day with the students. I had a wonderful time and I would encourage you to go on this incredible trip. Leaving, I was happy as I had had an incredible time and I can't wait to go back to France with my family in the future.