Sixth Form Virtual Open Evening
Thank you for your interest in Haydon School
We know that there is no substitute for seeing the School for yourself, speaking to our students and staff and feeling the atmosphere in the corridors and classrooms.
In these unusual times, we have put together content and media below to help give you some information and to help give a flavour of life as a student at Haydon School.
Our team is always on hand to assist with any questions you may have about the school.
We are contactable at: info@haydonschool.org.uk

For admission queries please contact: admissions@haydonschool.org.uk
Click Here for a shorter version of our open evening welcome video

---
Hear from our Sixth Form Head Boy & Head Girl
PROPSPECTUS
Virtual tour
MEET SOME TEACHERS

Here to view our slideshow
DEPARTMENTAL VIDEOS
Some of our departments have created short overviews for our KS3/4 students and parents /carers so that you can get a sense of what each subject will involve and how students will be able to progress and develop in them.
Click Here To View All Of Our Videos
HEAR FROM OUR STUDENTS

Transition from Primary School to Year 13 Journey
STUDENT SUPPORT - SEND / CAREERS
2020 Results
Click here to download our 2020 Results Booklet
GCSE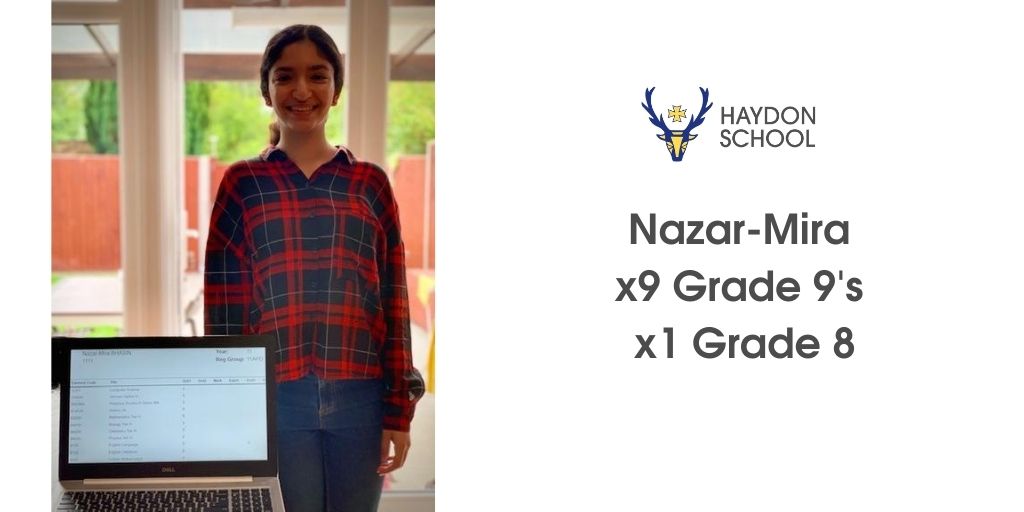 Nazar-Mira Bhasin exceeded her projected data and achieved 9 level 9s and 1 level 8, she was ecstatically happy with her results and said "look what happens when your hard work pays off!"
______________________________
Maariyah Ali-Tewari made outstanding progress in her time at Haydon and is testament to what you can achieve with hard work. Maariyah achieved 6 level 9 and 4 level 8 grades with an average of 3 grades value added.
Maariyah's mother was very proud of her daughter and the school. She said :
'I have confidence in the teachers and they work very hard to ensure children do well…because of the amazing teachers we did not think about another school for A levels'.
We are delighted that Maariyah will be returning to Haydon Sixth Form to study Mathematics, Further Mathematics, Biology and Chemistry.
---
A LEVEL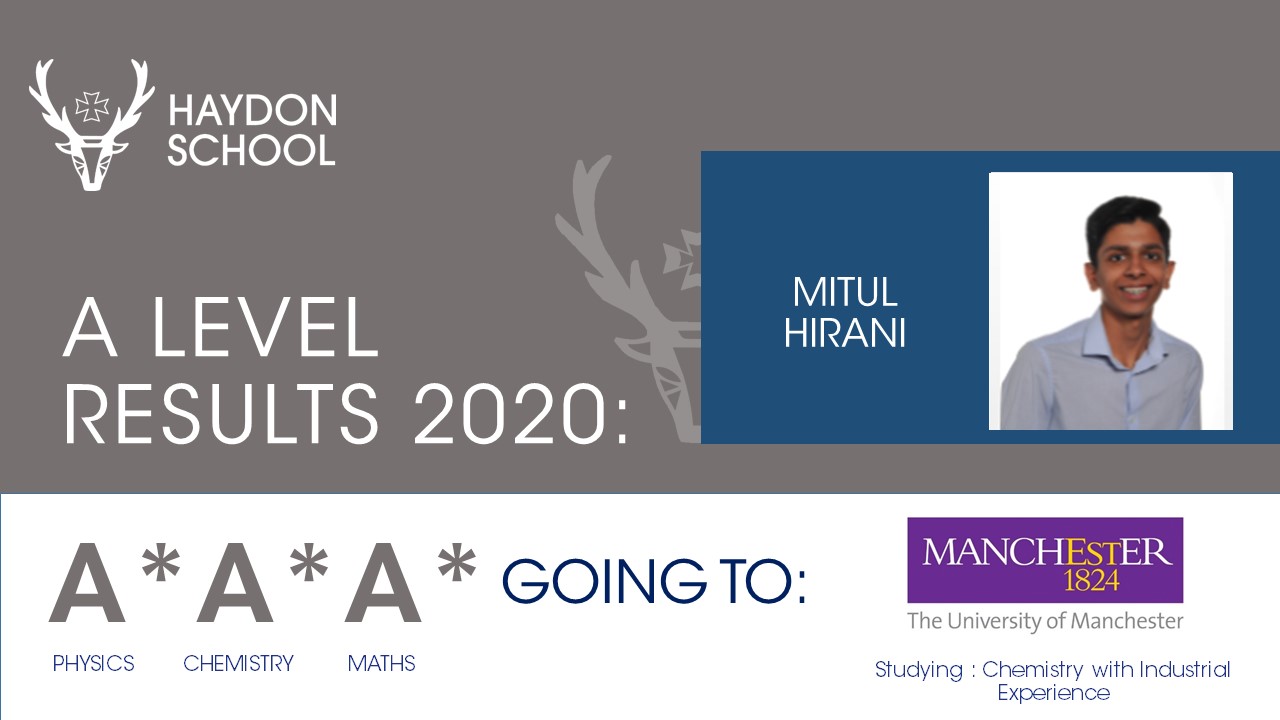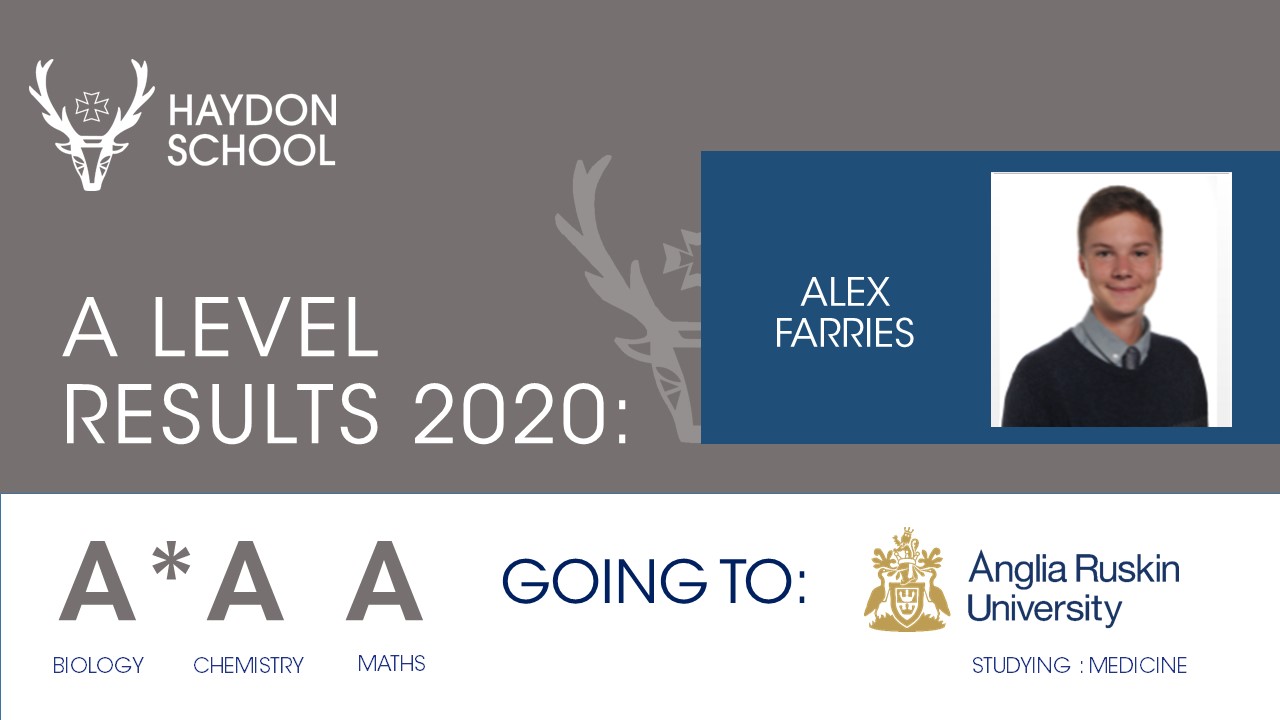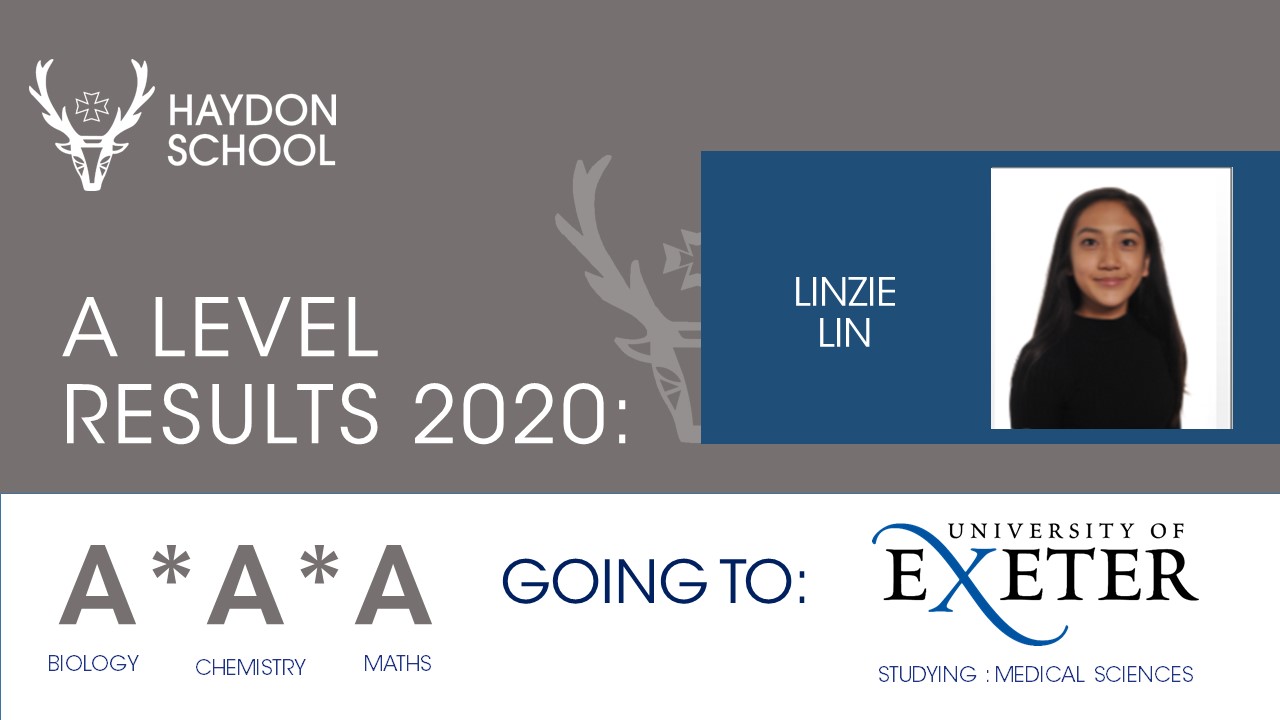 FAQs

In order to get a taste of Haydon School follow us on our social platforms which will help keep you up to date with all the latest news and events.