Form Tutor Jumpers - Made By Year 7s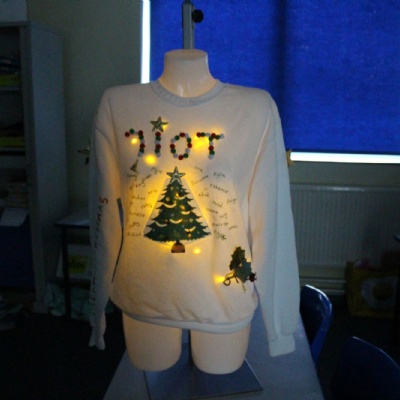 Our Year 7 Students have been busy creating innovative and personalised Christmas Jumpers for their Form Tutors.
The Year 7 Students have shown great creativity in their jumper designs for their form tutors, from adding lights, tinsel and even poetry. Each jumper was unique and deserves special recognition.