Internationalism
At Haydon School we recognise that:
global issues are an important part of the lives of our pupils living in a multicultural world. Our pupils have access to the internet and increased opportunity to travel, watch news stories from around the world and to work abroad.
the global dimension should be reflected in the attitudes and values of our pupils, the ethos of the school, and in schemes of work
as a school with a specialism in languages, we want to develop not only pupils' language skills but also their cultural awareness.
as a school we have a commitment to both gender and racial equality
Aims
To enable our pupils to know more about global issues and to:
celebrate the multiculturalism of our school, and of the local, national and international community of which the school is a part
understand the impact which global events and economies have on our daily lives
respect and value different cultures and beliefs
enjoy regular contact with young people living in different countries To provide an informed awareness of countries, cultures and languages other than our own
encourage greater involvement in environmental issues
promote the use of ICT in meaningful contexts to communicate on a global level
provide an added opportunity for the promotion of equal opportunities, racial equality and Citizenship
Objectives
To work towards achieving and maintaining the International School Award
To conduct regular audits of both our formal and informal curriculum which, in turn will inform our action plans to develop activities, events and schemes of work within the curriculum which ensure that there is a clearly mapped global dimension in the learning experiences for all our pupils.
To develop and fully exploit a variety of global learning partnerships.
To actively encourage the study of foreign languages for all our students by offering a range of appropriate language options
To organise regular celebrations of multiculturalism at Haydon School.
To explore sources of funding to develop the international dimension of the school and its curriculum
To work with appropriate outside agencies to give pupils a richer and more multicultural experience.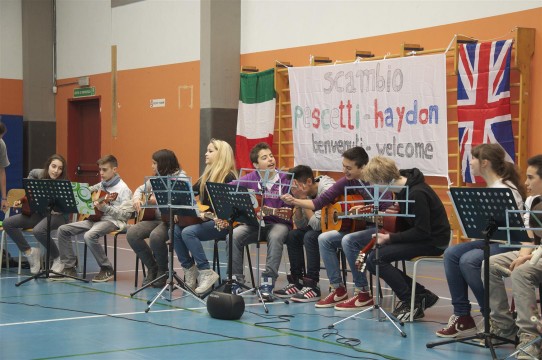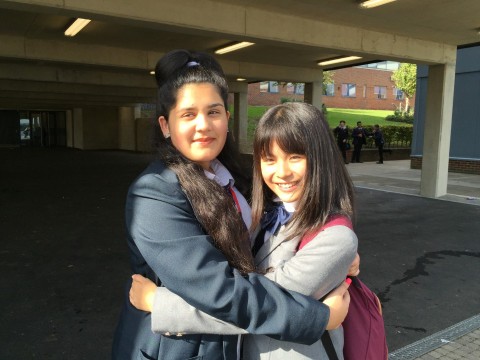 Visits
Visit from Salta, Agentina
We recently hosted a visit in the Spanish department by Argentinian guests. They prepared a range of cultural and linguistic activities for our Key Stage 3 and 5 classes. Our students learnt about the country and its traditions, giving them a real approach to language learning and they even prepared a traditional Gaucho dancing.
I Found that the Argentinean people who came in were very enthusiastic because they really enjpyed giving us information about their country. I enjoyed the quiz they gave us as it provided us as it provided us more knowledge of Argentina. My favourite part was the dancy they did. I found it very beautiful and graceful. I really liked it when the Argentinian people caem in and I absolutely loved it when we joined in clapping with them. I hope to see more people from different countried come because it is inspiring to see them give more information about where they live. I would love to learn more about different cultures!
By Mira B 8LUS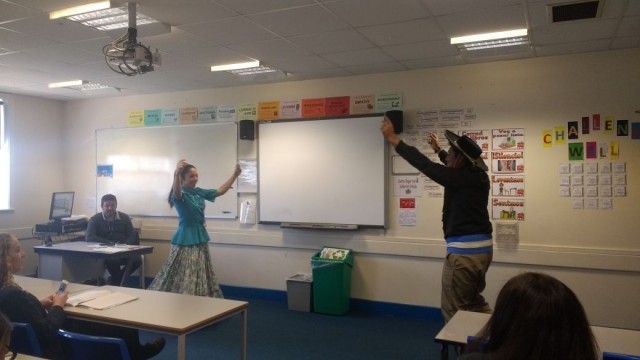 Visit from seki city high school
We started our partnership in 2014 when Seki High became a "Super Global High School" and got in touch with Haydon (their main interest was that we offered Japanese in the curriculum). They visited us initially that year to examine how we promote international links accompanied by 3 members of the Gifu Prefectural Board of Education. We have hosted this academic year a visit by them with their students and have been working on cultural projects with them to promote the Olympics in Rio 2016. This activity has enabled us to organise a whole school competition and bring all our students (both from the lower and upper school) working together on a project. Each form has had the opportunity to research a foreign country they have been assigned, but at the same time as a form they have been given the choice to discuss and choose what aspect they wanted to research (this has enabled our students to engage in the activity doing the research in an area they had an interest on, trying to engage as many student as possible). The process of delivering assemblies was done by Student Voice (junior leadership) and the main aim was to promote the Olympic and Paralympics values that at the same time link with the Haydon values we promote on a daily basis across the school.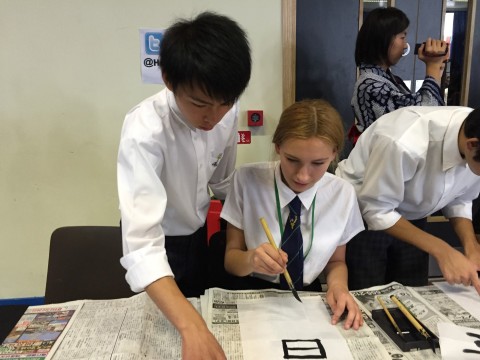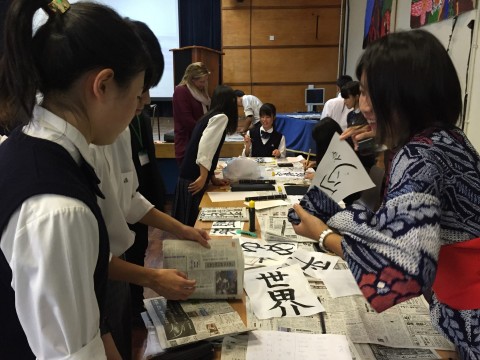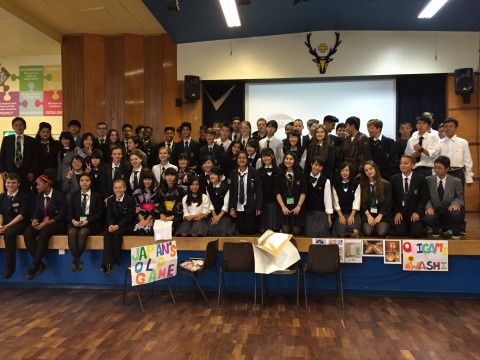 Visit by Japanese Civil Servants
On Friday 7 November three members of Gifu Prefectural Board of Education in Japan visited Haydon School including the Superintendent of the BOE and the Principal of Seki City High School. Seki City High School has just been designated by the Japanese government as a "Super Global High School" and the purpose of the visit to Haydon was to examine how we promote international links, set up pupil visits and exchanges and celebrate international diversity within the school. The visitors met with the Head Teacher Mr Jones and Mr Squibb to discuss how the school encourages pupils to be involved in international projects and then they met with a group of Year 11 pupils studying GCSE Japanese.
Mr Kato, Principal of Seki High School said, "We heartily appreciate you gave me a warm welcome when we visited your school. We enjoyed watching many classes and talking with your teachers or students. I have realized your school is putting a good education into practice through many good programs."
Haydon School is now looking at how we can co-operate on future projects with Seki High School. You can find out more information about the school on their website at http://school.gifu-net.ed.jp/seki-hs/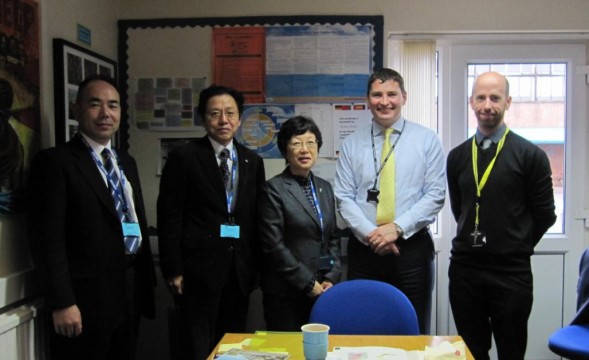 Saudi Arabia's Deputy Education Minister Visits Haydon School
On Tuesday 21 January 2014 Haydon School hosted a visit by Her Excellency Dr Haya Al-Awad, the Deputy Education Minister of the Kingdom of Saudi Arabia, and a group of delgates from Saudi Arabia's Ministry of Education. Dr Haya Al-Awad holds responsibility for girls' education in Saudi Arabia and has a particular professional interest in Special Educational Needs.
The Minister and her colleagues were in the UK to take part in the World Education Forum and visited Haydon School to find out about SEN provision within the school.
Saudi Arabia is currently reforming its education system and Dr Haya Al-Awad was keen to hear directly from teachers and support staff about their experiences. Mrs Guest gave the visitors a short presentation detailing Haydon's SEN and Inclusion Policies and they then received a tour of the SEN department and the Link where they spoke with staff and asked questions about the practicalities of supporting students within school.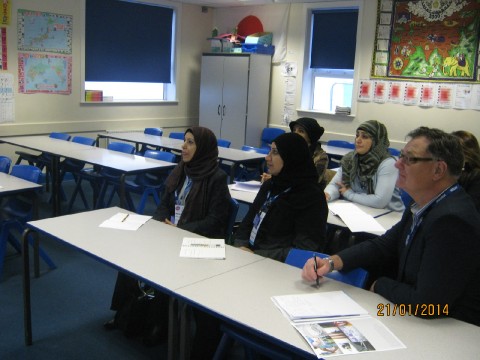 The visit concluded with an informal meeting and question and answer session with the Head Teacher Mr Jones, Mrs Guest and Mrs Bloss.