Haydon Headstart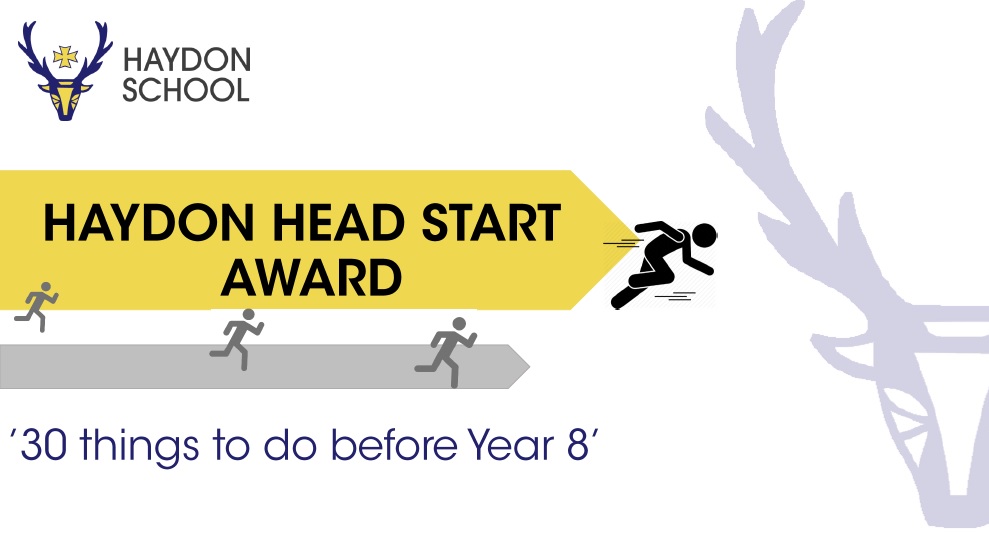 The purpose of our 'Haydon Headstart' award is to encourage our KS3 students in Year 7 to embody our Haydon values and more broadly maximise their experience at secondary school.
Students will be asked to record the completion of their activities using the Google sites platform which they are going to be shown how to use in their Computing lessons this week. The live site allows your child to demonstrate evidence of them completing tasks or any other creative way to showcase what they do in and out of school.
We would like to challenge students to complete as many of the tasks as they can in their first two and a half terms at Haydon. In the last half-term we will hold an awards ceremony for students to celebrate their success.
It should be emphasised that the list of tasks is not exhaustive and we would, of course, encourage students to record all activities which they feel embody our Haydon values. Form tutors will be checking in on students' progress fortnightly and we would appreciate your help in encouraging your child to partake in the award which we see as an important extension of our wider curriculum, and helping us developing positive, kind and resourceful young adults.
The Haydon Headstart activities list can be found below: