Year 6 Open Evening - 23rd September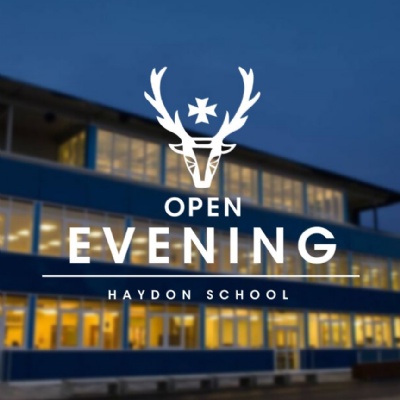 Welcome to Haydon School. It is good to be back!
Join us for an exciting and very enlightening evening. Come and get to know our facilities, our staff and our work. There is no better way to get to know your child's future school and feeling the school's atmosphere than by seeing it with your own eyes. We will be waiting for you on the 23rd between 6:00 pm and 8:30 pm.
When: 23rd September between 6:00 and 8:30pm
Where: Haydon School at Wiltshire Lane - Eastcote, Pinner, HA5 2LX
Get Google Maps directions by clicking here
If you have any questions please contact admissions@haydonschool.org.uk
To welcome you in the best possible way, we have set aside different time slots during our event for you to follow our Headteacher's speech. The school will be open for interested families from 6:00 pm to 8:30 pm. You can walk around the school both before and after you listen to the headteacher. Book now for the Headteacher's speech which can take place at 6.15pm / 6:45 pm / 7:15 pm or 7:45 pm
Listen to what our team has to say about Haydon
Learning at Haydon - A small sample
Hear from our students
Year 7 - First few weeks at Haydon
Transition from Primary School - Haydon School Journey
Why choose Haydon with Sixth Form in mind
Growing up at Haydon
prospectus
year 6/7 - summer school
Summer School at Haydon is an incredible experience. Students have a valuable opportunity to get to know their classmates, teachers and the school at ease. It is also great for our staff to get to know the students and spend a week with them in a variety of activities before the official start of the school in September. We can plan and welcome the new Haydonians in the best way possible, ensuring a good start to their new journey.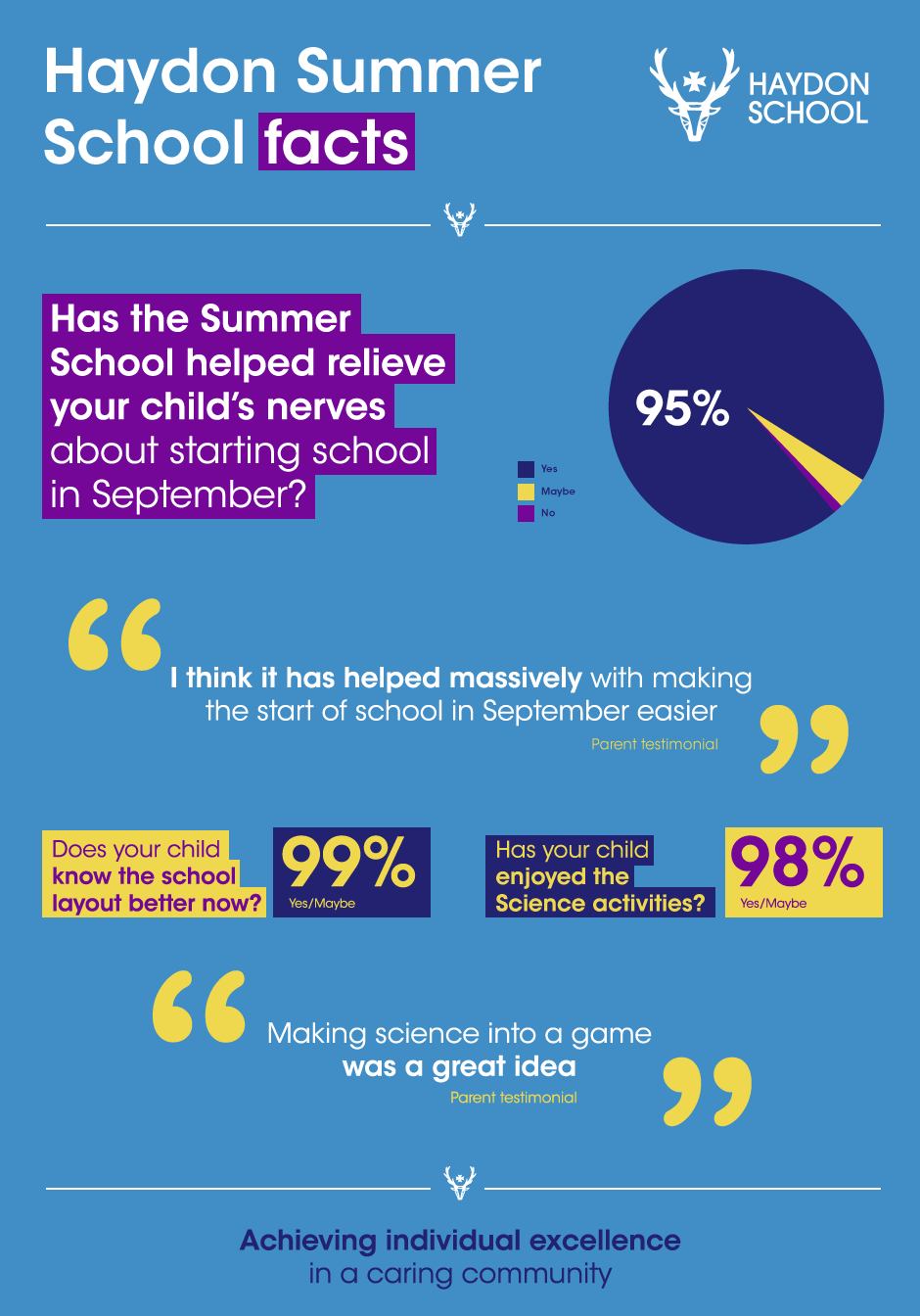 departmental videos
Some of our departments have created short overviews for our KS3/4 and 5 students and parents /carers so that you can get a sense of what each subject will involve and how students will be able to progress and develop in them.
Alumni success stories
sports
We have an extensive range of extra-curricular sports clubs for students to join. By joining one of our extra-curricular clubs students will be able to pursue their passions, raise their aspirations and develop their teamwork skills. We compete in more borough, county and national sporting competitions than any other Hillingdon school. Click here to know more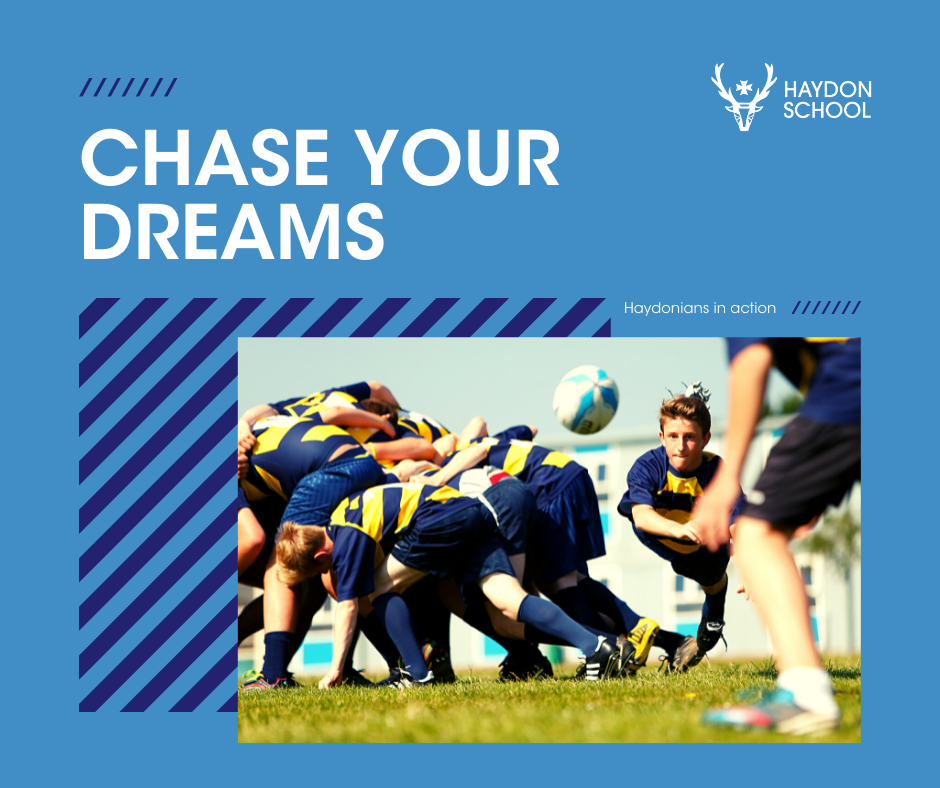 Duke of Edinburgh's Award
A Duke of Edinburgh's Award is so much more than a 'pat on the back' for completing a programme of activities. It is recognition of a young person's successful journey of self-discovery and development, renowned by employers and universities alike for the qualities young people achieve from undertaking an DofE Award. Click Here to find out about our Duke of Edinburgh programme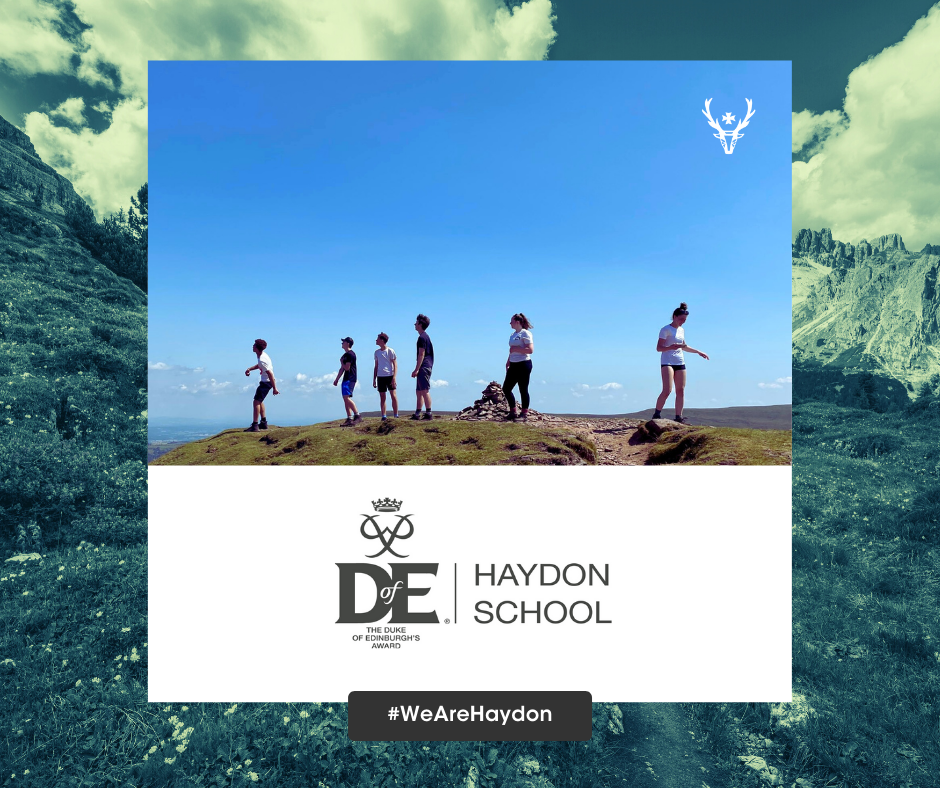 student support - send/careers
2020 results
Click here to know about our Open Mornings