Standing Out from the Crowd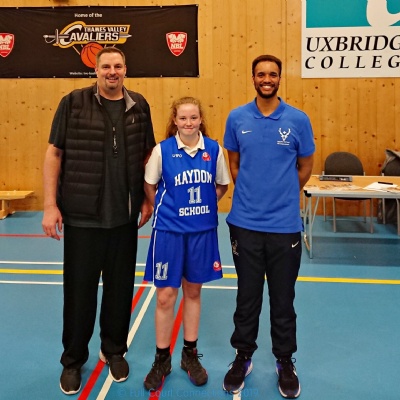 The Year 10 basketball qualifiers for London Youth Games took place last week at Uxbridge College.

There were a number of schools representing Hillingdon, Oak Wood, Rosedale, Bishop Ramsey, Uxbridge High and Haydon School. Our basketball team in particular had one special player among all of the boys. Just before International Women's Day, 14 year old Shauna from Haydon School was the only girl completing in the London Youth Games tournament at Uxbridge College.

Haydon School -won the finals against Bishop Ramsey in double overtime and will now represent the Hillingdon Borough going forward. We would like to say a huge well done to Haydon PE/ Basketball team and to Shauna for breaking down the gender barriers in sports.