Foodbank Donations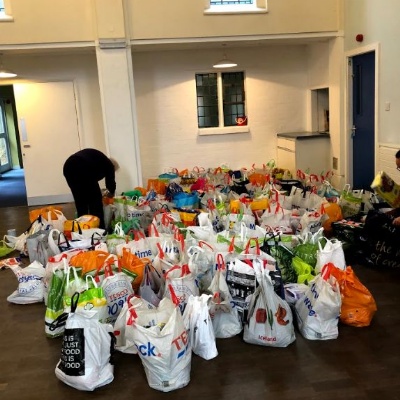 Thank you for all of your generous donations for the food bank
On Tuesday December 10th, a few students from each year group delivered food donated by the whole school to the food bank at The United Reformed Church in Northwood Hills.
There was about 60/70 large bags of non-perishables which will be taken to a depot in Uxbridge to be sorted and distributed to the less fortunate.
Nigel, an organiser at the church, gave the students that helped drop off the food an educated talk about how some people have to make the difficult decision of choosing between "heating and eating". They learnt that over the past few years, the demand for food banks has increased as rent has increased but salaries have stayed the same; in the UK, there are now more food banks than there are McDonald's.
As a whole, it was a very rewarding and eye-opening experience to help those in need. and we are proud to see that our students have demonstrated one of our core values of kindness by helping those in need within our local community
Next year, we hope to donate even more food and with that we need your help.
Thank you to Mrs Hitchman and Mrs Klein for there support.