Foodbank Collection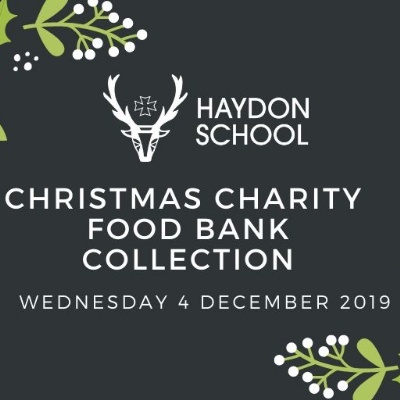 We will be collecting unperishable foodstuff for the food banks across Hillingdon.
We are doing a Christmas foodbank collection .....
Donated items can include the following: Soups (packet/tins-any flavour), instant mash potato, long life juice/squash, UHT milk, tinned fruit & vegetables, tinned meat & fish, biscuits & snacks, spaghetti, pasta sauce, rice pudding, custard, honey, jam, cereals, sugar. Household items & toiletries: toothpaste, toothbrush, bar of soap, shampoo, first aid items, body creams, cleaning items.
Please do not include perishable items. ​
Items will be collected on Wednesday 4th December​ 2019
PLEASE GIVE DONATIONS TO FORM TUTORS OR TO MRS HITCHMAN IN ROOM L03