Summer Read Competition Winners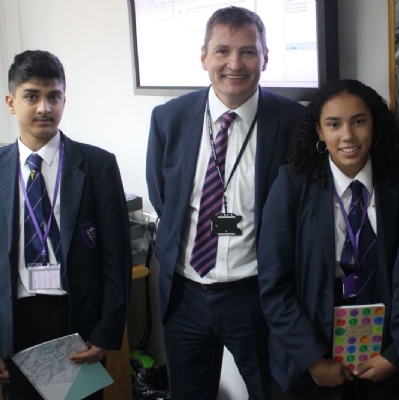 Prize winners of the 'Boy at the back of the class' competition have hot chocolate with the headteacher.
One of the competitions we ran with our whole school summer read- (The Boy at the Back of the Class) was for pupils to create a scrapbook about their identity and to document their random acts of kindness over summer.
We received such a variety of brilliant entries from pupils who then had the opportunity to share their scrapbooks with the headteacher over some hot chocolate!
To pick one winner from all the unique and creative entries was far too difficult, so our top 4 prize winners were:
Bilaal, Louisa , Bianca and Diya.

A huge congratulations to all those who entered and we hope the random acts of kindness continue throughout the year too...