Short Story Competition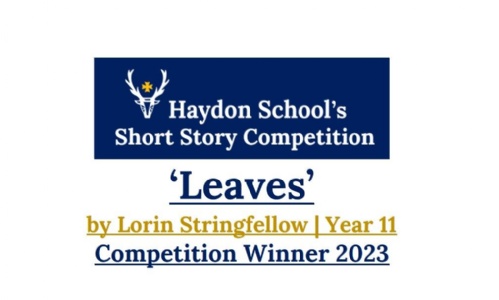 Whether Reading for pleasure is on your list or not, reading our winning entries for the Haydon School's Short Story Competition, launched on World Book Day, will certainly be a simple, short and snappy way to be amazed and entertained by our incredible young writers.
The winning short story entitled 'Leaves', by Lorin Stringfellow, takes you on a gripping and heart-racing journey through a forest while 1st Runner Up, Sophia Theophilos, pulls at the heartstrings in her tale of a small family. Our 2nd Runner up, Ishita Chowdhury, evokes an eerie and uncanny sentiment as she blurs the lines between reality and illusion through the theme of memory. Please click below to read the stories.