Sixth Form Open Evening - 14 October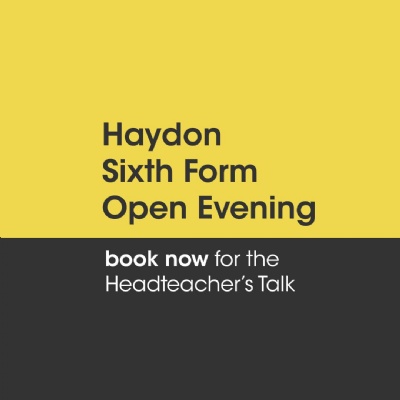 Haydon School Sixth Form Open Evening - 14 October - 6:00-8:00 pm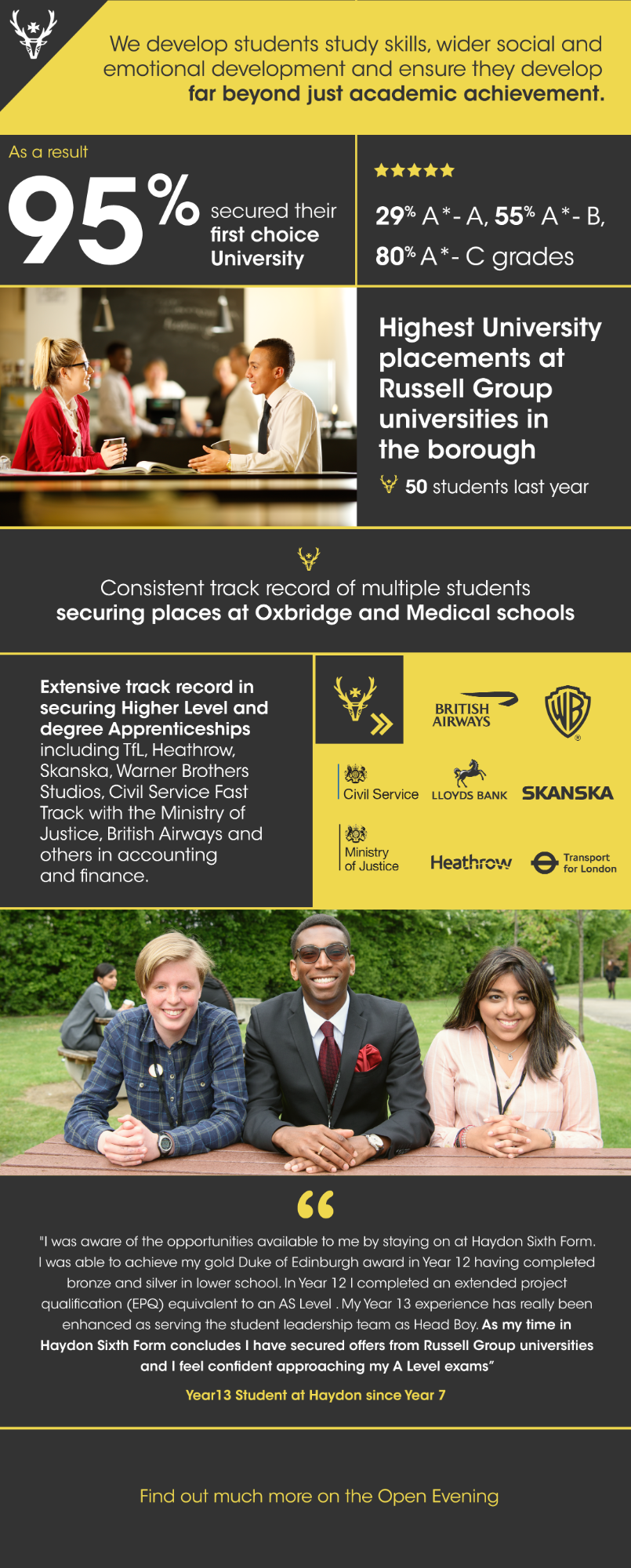 2020/21 results
meet some of our teachers
Some of our departments have created short overviews for students going into KS5 so that you can get a sense of what each subject will involve and how you will be able to progress and develop in each one.
Have a look at some videos below:
English
Mathematics
Science - Physics
Science - Chemistry
Science - Biology
Business
Economics
Geography
Sociology
Psychology
P.E.
History
Music
Media
IMEDIA
Philosophy
Law
Product Design
Textiles
Drama
Art / Photography
PSHEE+C
Languages
Government and Politics
sixth form message from head boy / girl
alumni success stories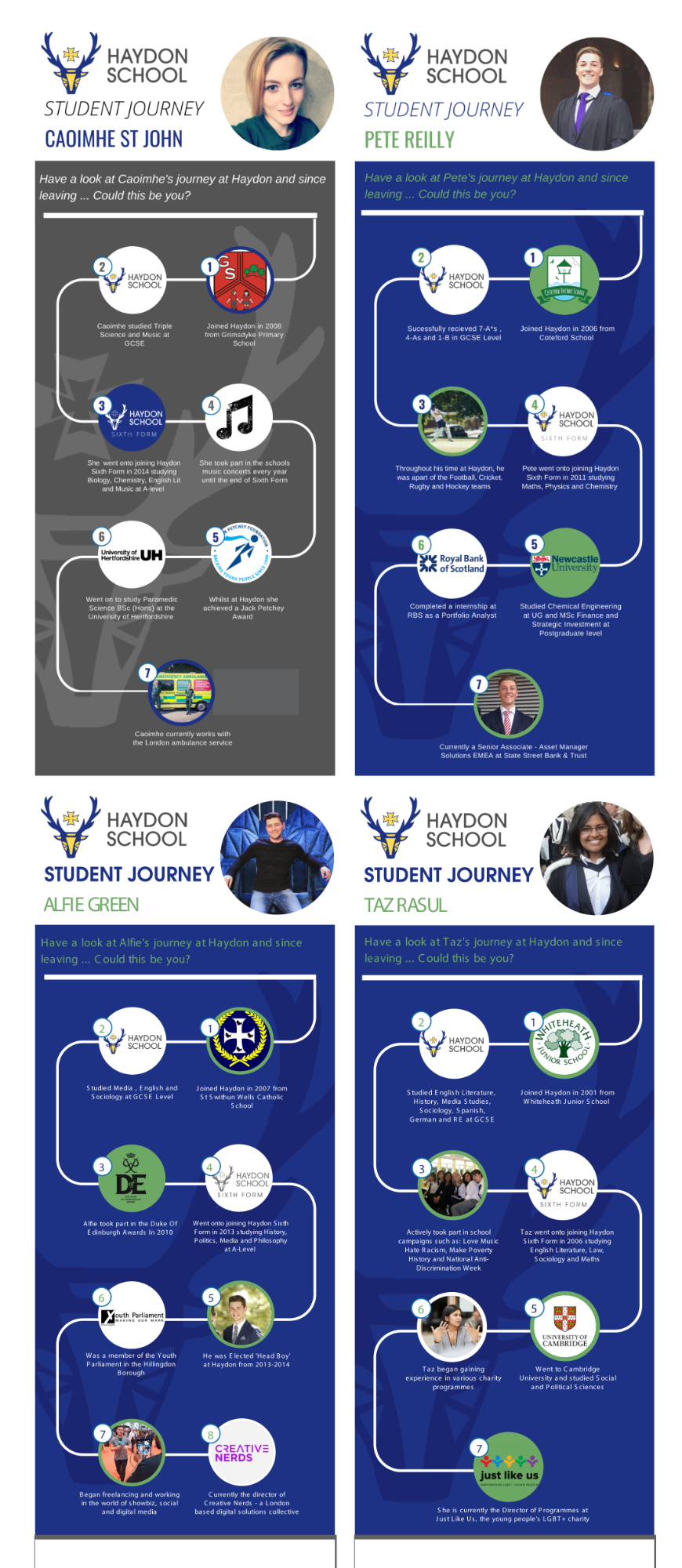 duke of edinburgh's award
A Duke of Edinburgh's Award is so much more than a 'pat on the back' for completing a programme of activities. It is recognition of a young person's successful journey of self-discovery and development, renowned by employers and universities alike for the qualities young people achieve from undertaking an DofE Award.