Meet Our Students
We are always encouraging students to participate in extra curricular and outside of school activities to help them learn new skills and pursue their passions.
We would like to share and celebrate some of the amazing skills and achievements that our current students are accomplishing alongside their studies at Haydon.
Elizabeth N - Yr 7 (performance artist)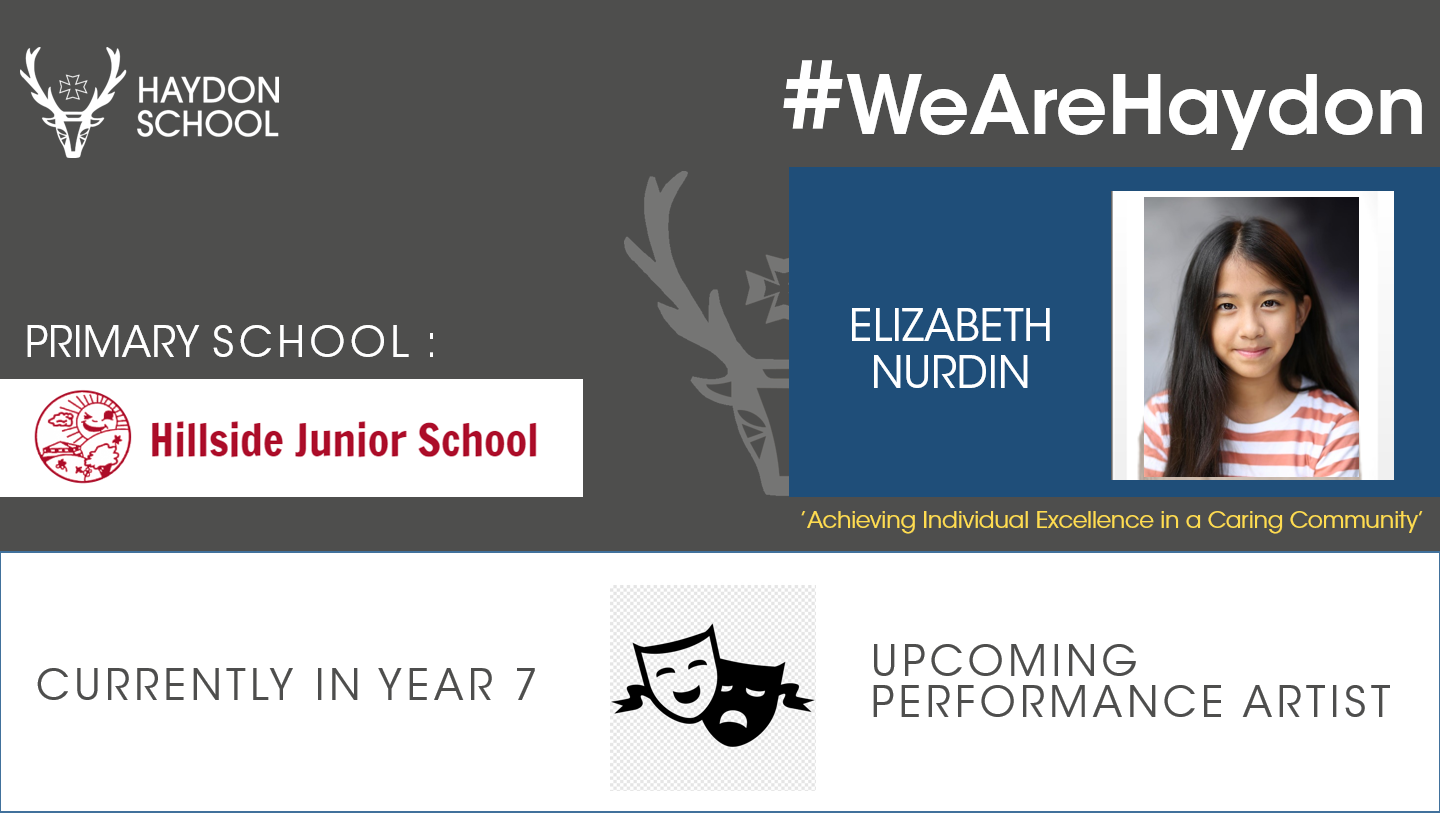 Elizabeth is currently one of our Year 7 students who has a fledgling career as a performance artist.

She has performed throughout the UK and internationally, all the time under a performance licence from LB Hillingdon and with chaperones and tutors to ensure school work doesn't suffer.

Her grades and achievement at school has not been affected in any way as she has recently joined our 'High Achieving Pupils' list.

Elizabeth has just landed a small role in the remake of the Matilda Movie and rehearsals and filming are due to commence from the end of January through to July.
Here is a quick summary of some of her amazing achievements:
Danced at MoveIt, Excel Centre - world's largest dance expo featuring famous dancers & choreographers, winners from dance shows etc. Over 20,000 dancers attend from around the world to watch the performances and it is a privilege for Elizabeth to dance on two separate stages - the Fashion Catwalk stage and the Showcase stage https://www.moveitdance.co.uk/

Played Dopey Dwarf at the Snow White pantomime in Rickmansworth 2019, with a celebrity cast.

Played a Royal Twin at the West End production of The King & I, going on the UK and international tour and performing in cities such as Edinburgh, Liverpool, Dublin & Zurich. Performing with A list West End/Broadway artists in a Toni award winning production was a great experience for her, and you can find her in the cast list on the website under 'Children' https://kingandimusical.co.uk/cast-and-creatives/

A core member of Come One Dance Company performance Troupe throughout for the past 2 years. they perform in various shows throughout the year.

Just before Christmas she was cast as a dancer for the upcoming Netflix production of Matilda, based on the West End Musical. Even though. It was a very tough audition process with several rounds and tough competition. Depending on the current situation, the plan is for a UK Cinema release end 2021, early 2022 before streaming on Netflix.
INGRID R - Y11 (RUGBY PLAYER)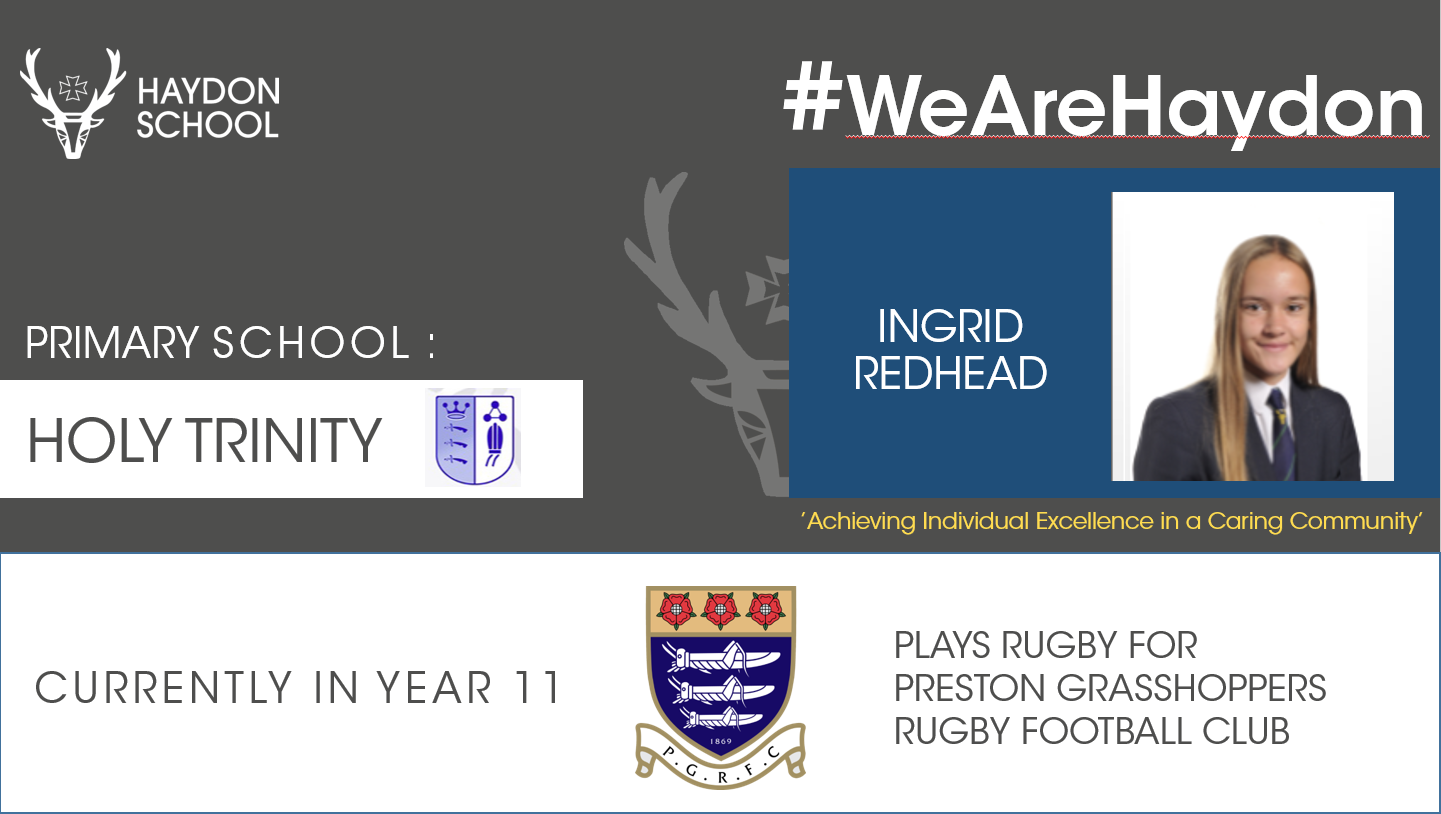 JOe m - yr 11 (handball player)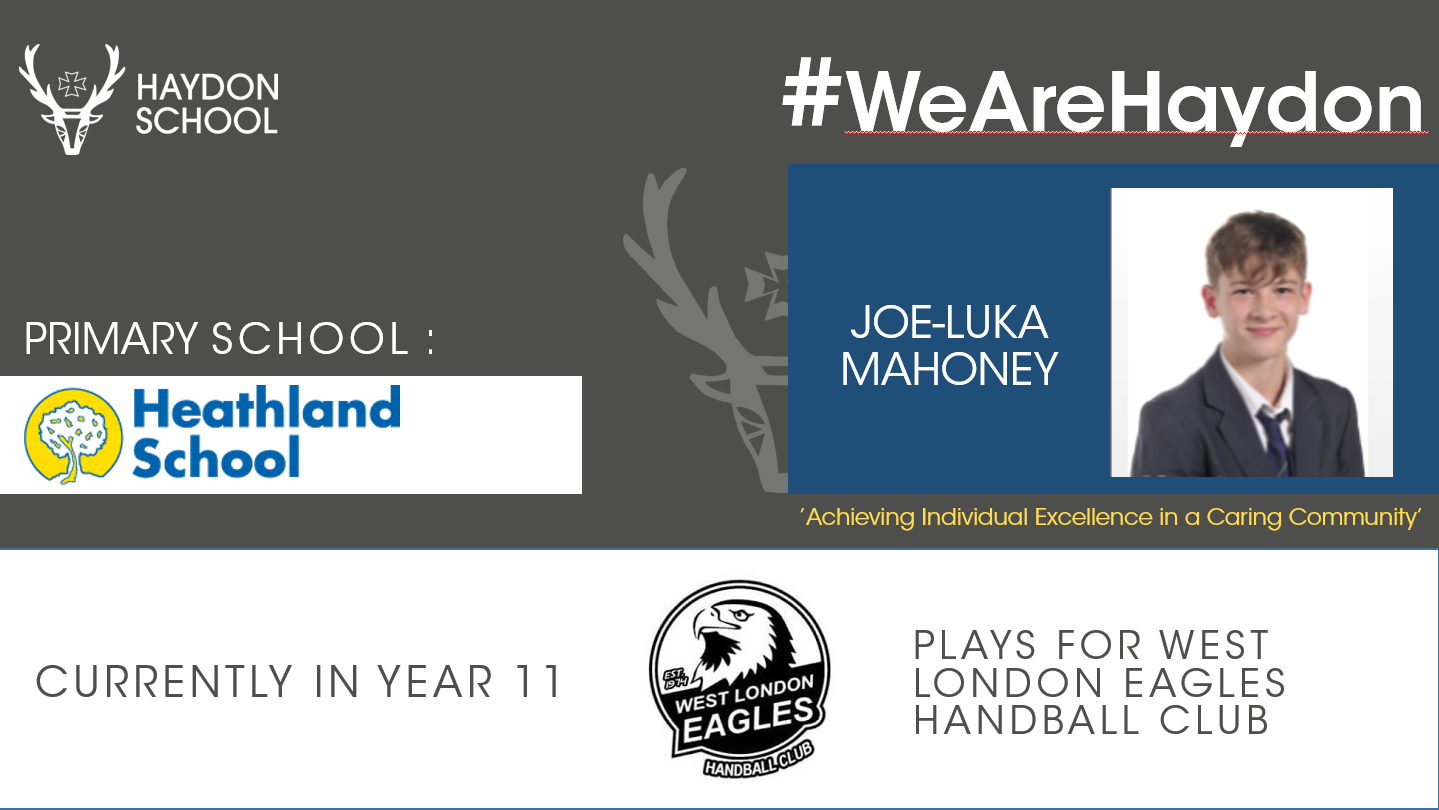 SADIE M - YR8 (Footballer)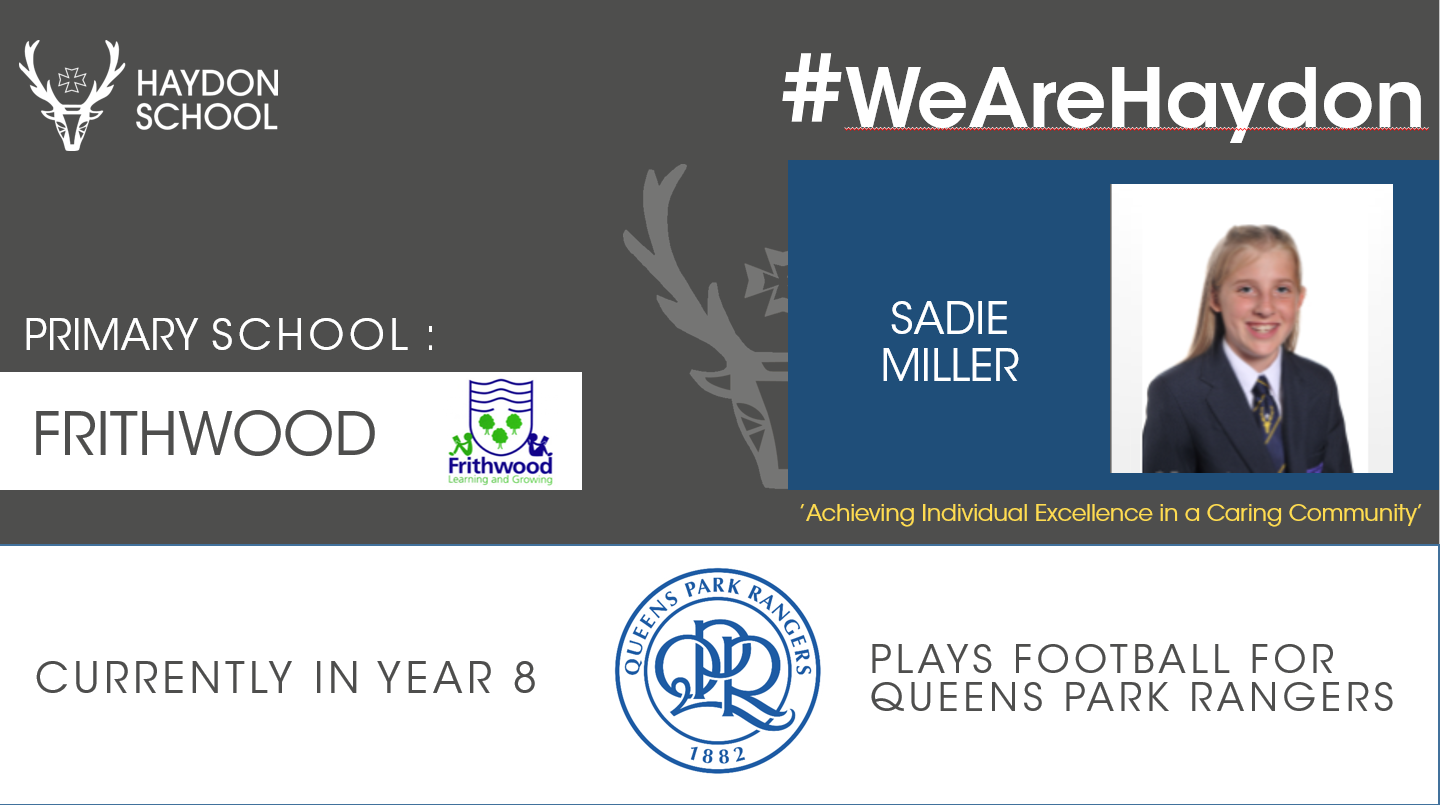 JAMIE P - YR9 (Footballer)